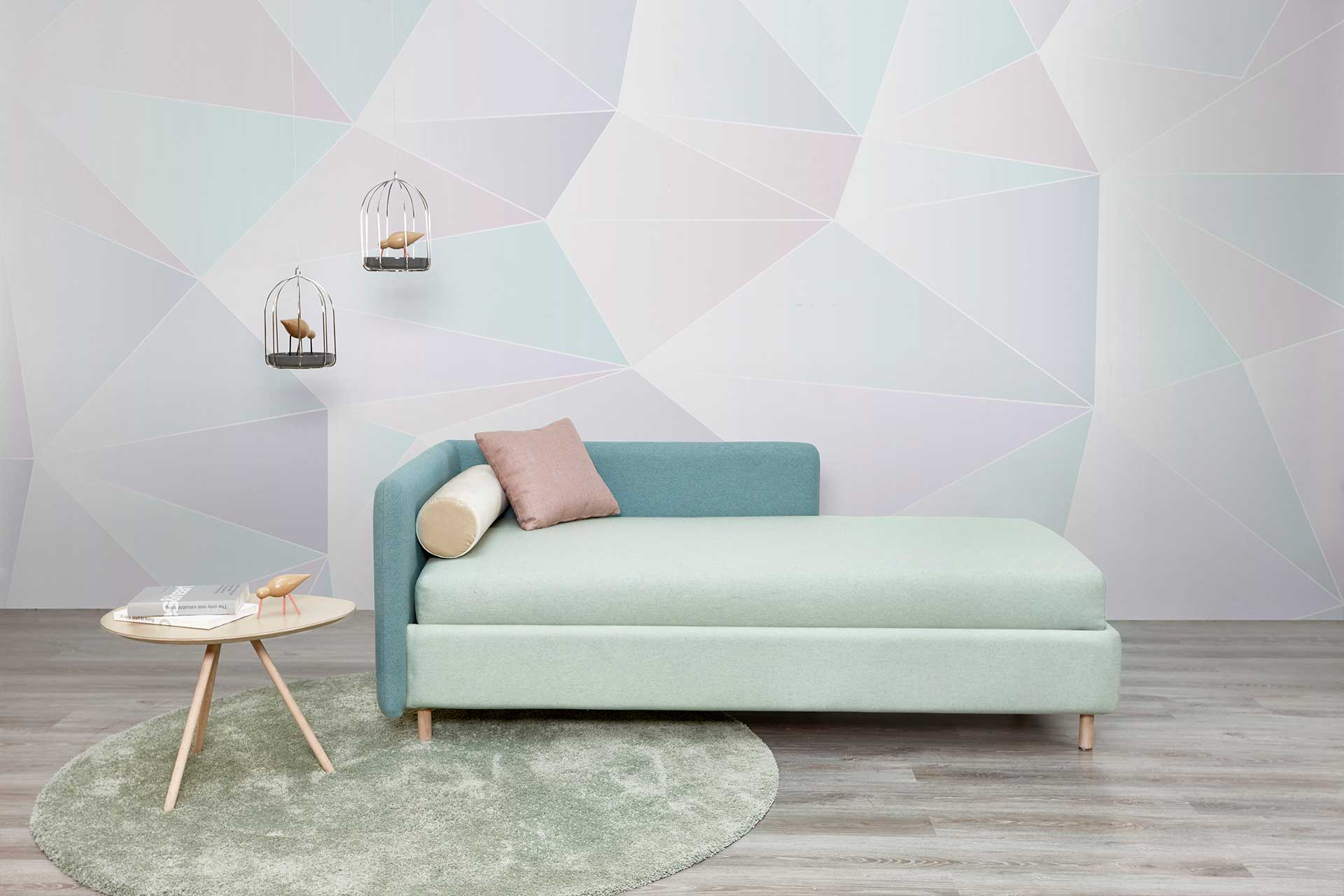 Single bed LOVELY 90×200 cm.
Bed with a mattress price – EUR 1425.
Special offer – EUR 999.
Mattress, storage space, highest quality C category fabric – velour.
Solid wood legs painted dark gray.
*mattress h21 , polyurethane–viscoelastic, medium firm, double sided, removable and washable antibacterial cover. Produced in Italy.
The item for sale is gray with mustard color details.
More about the model